Bromley Dairy & Pumps

We Develop, Design, Manufacture and Market a comprehensive array of state-of-the-art milking systems and components.
Our Services
Bromley Dairy and Pumps represent a wide range of milking & pumping equipment, stocking internationally renowned brands alongside many local brands. They take pride in having aligned themselves with brands that offer quality reputations and are proud to offer farmers a choice in brand partners.
Design and Build
The Bromley Dairy and Pumps team can design and build on-farm pumping solutions from house pumps, to Bore pumps to full farm reticulation or Irrigation systems and all jobs in between.
Repairs and Maintenance
With an on-farm team of 7 the Bromley team are ready to assist with all repairs and maintenance needed on-farm.
Retail Shop
The retail shop is located at 6 Weld Street, Feilding, in the heart of the Manawatu and conveniently located in the town's agribusiness hub.
Lely Center Manawatu
Bromley Dairy and Pumps are the exclusive lower North Island stockists for Lely Dairy Products, servicing the wider lower North Island.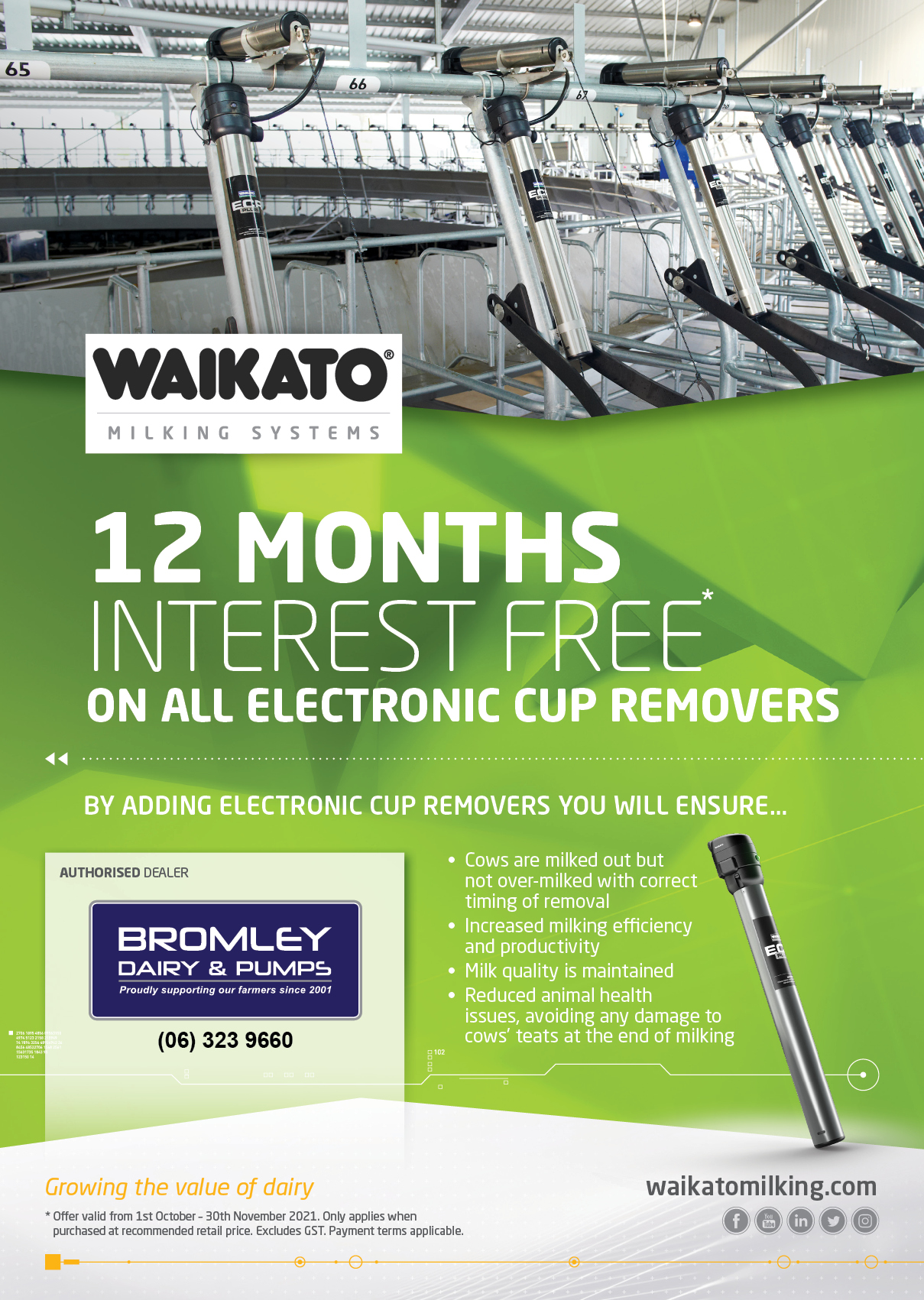 12 Months Interest Free* on all Electronic Cup Removers
By adding Electronic Cup Removers, you will ensure: Cows are milked out but not over-milked with correct timing of removal Increased milking efficiency and productivity Milk quality is maintained Reduced animal health issues, avoiding any damage to cows' teats at the end of milking *Offer valid from 1st October –…