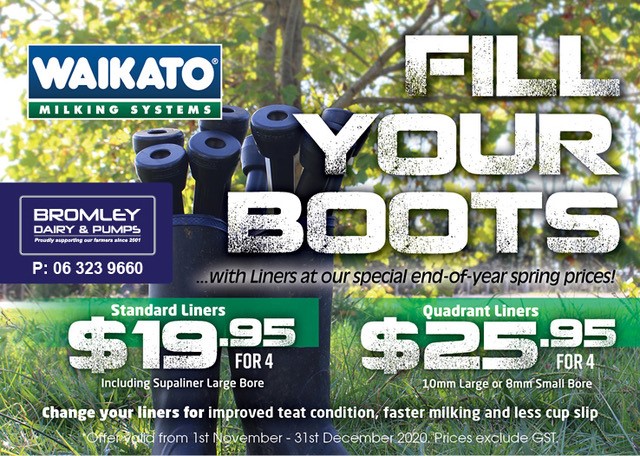 Fill Your Boots
Fill your boots with liners at our special end-of-year spring prices! Standard Liners: $19.95 for 4 (including Supaliner Large Bore) Quadrant Liners: $25.95 for 4 (10mm Large or 8mm Small Bore) Offer valid from 1st November – 31st December 2020. Prices exclude GST.

Bromley Dairy & Pumps
We Develop, Design, Manufacture and Market a comprehensive array of state-of-the-art milking systems and components.